Shayaan Essa
Posted on October 30, 2020
Hassaan Shahawy
Posted on October 30, 2020
Rehan Staton
Posted on September 11, 2020
Rehan Staton is a JD student at Harvard Law School.
Mariam Sheibani
Posted on May 01, 2020
Mariam Sheibani is a Research Fellow at Harvard Law School's Program in Islamic Law and Lecturer at Harvard Divinity School. She received her PhD in Islamic Thought from the Department of Near Eastern Languages and Civilizations at the University of Chicago. Her research interests are in Islamic intellectual and social history, with a focus on law, ethics, gender, and contemporary Islamic thought. She serves as Lead Blog Editor for the Islamic Law Blog (formerly the SHARIAsourceBLOG) based at Harvard Law School.
Her first book project, Islamic Legal Philosophy: Ibn ʿAbd al-Salām and the Ethical Turn in Medieval Islamic Law, examines how Muslim jurists from the eleventh to fourteenth centuries addressed salient questions of legal philosophy and ethics, leading them to develop competing legal methodologies and visions of the law. In particular, she traces the development of a purposive, analytical, and socially responsive legal discourse that originated among Shāfiʿī jurists in Khorasan and continued to evolve in Ayyubid Damascus and Mamluk Cairo in subsequent centuries. The study centers on a prominent Damascene heir of Khorasani Shāfiʿism, ʿIzz al-Dīn b. ʿAbd al-Salām, a pivotal figure in the development of Islamic legal philosophy, ethics, and legal maxims (qawāʿid fiqhiyya). Learn more about her book project and other current research projects.
In 2019–2020, Mariam is teaching two graduate seminars at Harvard: Islamic Ethics: Between Reason, Revelation, and Reform (Fall 2019) and The Thought and Legacy of al-Ghazālī (Spring 2020). Prior to her doctoral studies, she earned a BA in Public Affairs and Policy Management, an MA in Legal Studies, and a second an MA in Islamic Thought. She has conducted research in Turkey, Jordan, Egypt, Morocco, Spain, the UK, and West Africa.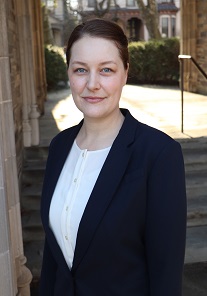 Dana Lee
Posted on May 01, 2020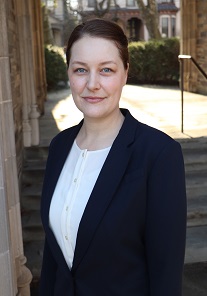 Dana Lee is a research fellow at the Program in Islamic Law for the 2019-2020 academic year. She received her Ph.D. from the Near Eastern Studies Department at Princeton University this year and previously received a J.D. from UCLA School of Law. She is currently working on her first book project based on her dissertation entitled, At the Limits of Law: Necessity in Islamic Legal History, Second/Eighth through Tenth/Sixteenth Centuries.
Sohaib Baig
Posted on May 01, 2020
Sohaib Baig completed his PhD in the Department of History at the University of California, Los Angeles. He is interested broadly in connected intellectual and social histories of Islam across South Asia, the Indian Ocean, and the Middle East in the early modern and modern period.
Sohaib's book project is based on his dissertation, entitled "Indian Hanafis in an Ocean of Hadith: Islamic Legal Authority between South Asia and the Arabian Peninsula, 16th – 20th Centuries." It examines how Indian Hanafis from Sindh and Delhi maneuvered across imperial geographies to pursue hadith scholarship and engage multiple legal schools (madhhabs) in the Indian Ocean. It analyzes how such transregional exchanges produced immense debate on the authority of the Islamic legal school and the usage of hadith as legal evidence, leading to the formation of new Islamic legal institutions in the modern period.
Sohaib has conducted archival research in Pakistan, Egypt, Saudi Arabia, Turkey, Bosnia and Herzegovina, the Netherlands, and the UK.